Stretch Ceiling has had more than 30 years of history in European countries, offering a revolutionary stretch ceiling from a high-grade material, giving modern designers a broader vision of space.
We are fortunate to introduce our excellent products to our customers in Malaysia. We established the company in the year 2012 with a vision to bring designers unlimited design creativity.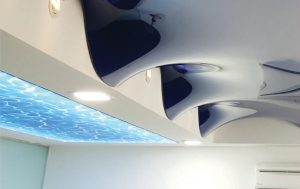 Stretch Ceiling strongly supports environment protection, with the use of environmentally friendly raw materials which not contain harmful substances such as alcohol and cadmium.
At Stretch Xon we have always believed in serving the most creative ideas, facilitating unlimited potential in design. Stretch Ceiling is very quickly becoming the new favorite of designers and users, in supplying decorative materials, fashion and models.
Stretch Ceiling uses PVC material that the feature of fire prevention. Stretch Ceiling comes in a variety of shapes and colors, is quickly to install, and easy to dip dust. It also provides sound insulation, anti-bacterial benefits and fire prevention. Furthermore, it is waterproof, anti-aging, energy-saving and anti-static.